Pastor Jerry Wirtley – Campus Pastor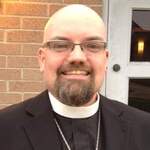 Jerry Wirtley joined Treehouse as Campus Pastor in March of 2020.  Pastor Jerry Wirtley first felt called to ministry during his undergraduate work in music performance but did not follow the call at this time. He went on to finish his Bachelors of Music degree in music performance on electric bass in Jazz studies at Morehead State University in Morehead, KY in 1994. He continued on at Morehead in Jazz performance studies and received his Master's of Music Performance in Jazz in December of 1995. It was in college at Morehead that he met the love of his life, Krista.  Krista and Jerry were married in 1996, and shortly after this moved to North Carolina.

In North Carolina, he felt the call to ministry again, and after attending a Via de Cristo weekend September 13 – 16, 2001 he gave in to the call and prepared for seminary. He moved his family to Pennsylvania and attended The Lutheran Theological Seminary at Gettysburg where he graduated with a Master's of Divinity in 2006. Since his ordination he has served a congregation in Northwestern Ohio Synod, the Southwestern Texas Synod, the East Central Synod of Wisconsin and the Texas Louisiana Gulf Coast Synod.

He is married to Krista, and they have 3 beautiful girls. You can send him an email at pastor@treehouseministries.com.
Mike Pickett – Program Director, Campus Minister (Blinn-Bryan)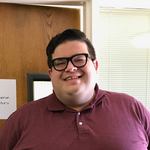 Mike Pickett joined Treehouse as Program Director in September of 2017 and became the campus minister for Blinn in Bryan in 2018. He is a 2009 graduate of Anderson University's School of Theology (M.Div.) and a 2016 graduate of Trinity Lutheran Seminary (STM, Theological Studies). Mike is originally from Illinois (go Cubs!).
From Mike: What I love most about Treehouse is that students bring their whole selves… their doubts, hopes, dreams, struggles, fears, disappointment, questions, belief, and openness and we know that since God can handle all of it, so can we. There's no pressure to be anything you're not. Show up, let us get to know you, and we'll love you just as you are. You'll make great friends, laugh (even during worship), and find your place in this quirky ministry. I'd love to grab a coffee, talk about your big questions, hear your story, and, most importantly, get to know you. You can email me here.
Student Leadership Team
Our 2019-2020 Student Leadership Team is composed of 13 dynamic Blinn and Texas A&M students with a passion for the Good News.
These include:
Hannah & Sloan (co-presidents)
Liz (chaplain)
John & David (Bible Study leaders)
Kaylynn (First Year Small Group leader with Hannah)
Brenton & Michael (Worship, with Liz)
Richie & Kloie (Welcome & Outreach)
Ireri, Itzia, & Evan (Service & Interfaith)
It's a phenomenal team!
Campus Ministry Board
Our 2019-2020 Campus Ministry Board is composed of a variety of persons from the Bryan-College Station-Brenham-Houston-Dallas area, each with a unique passion for supporting campus ministry.
Currently on the Board are:
President – Dr. Laura Bay-Williams
Vice-President – Tim Meier
Secretary – Elizabeth Westbrook-Vance
Treasurer – Gail Macmillan
Paul Ask
Megan Flowers
Todd Huebner
Lisa Jones
Allison Lehrmann
The Rev. Travis Meier
The Rev. Ken Moerbe
Cindy Wall
Paul Westmore